Most People Struggle To Manifest With The Law Of Attraction.
Reality Transurfing® Offers The Detailed Blueprint You Need To Consciously Create The Life Wellbeing.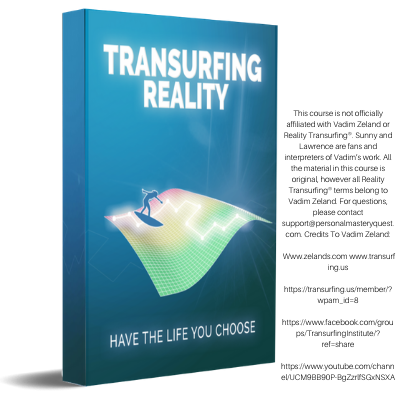 Does any of the following resonate with you?
You've Consumed Tons Of Law Of Attraction Material But Still Can't Seem To Manifest That Lasting Transformation...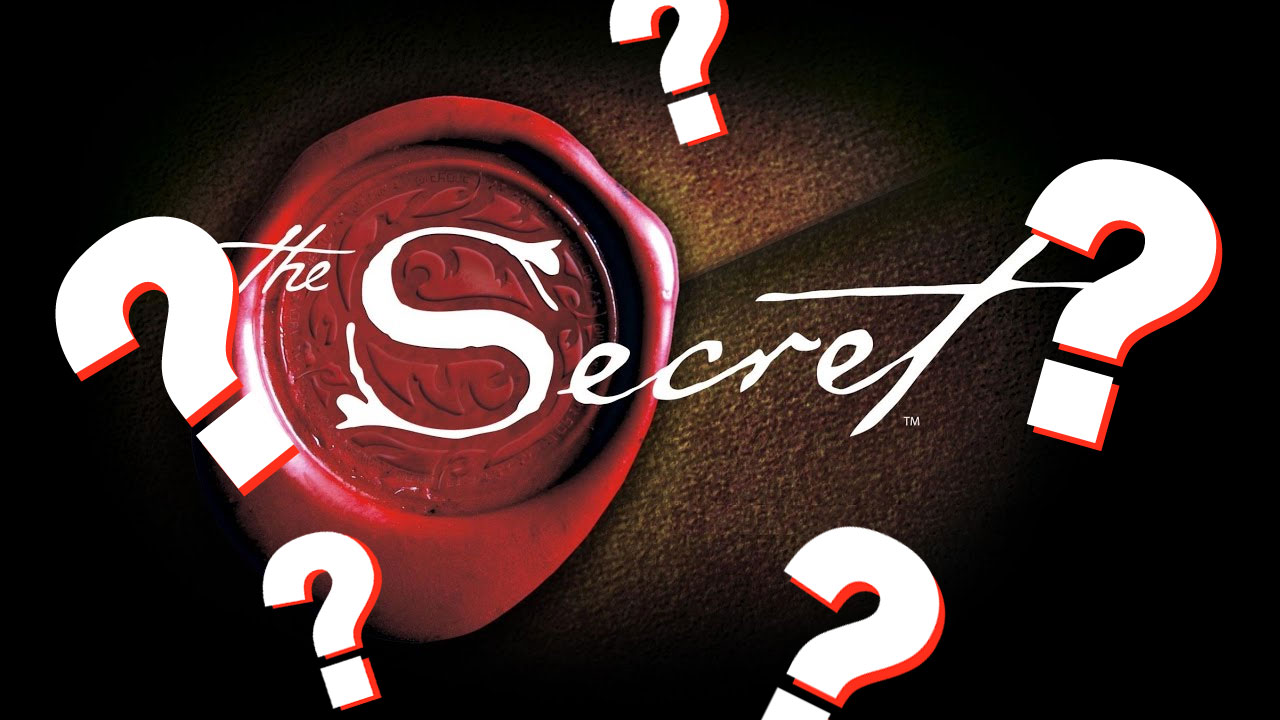 You have read multiple manifestation and law of attraction books and watched countless hours of videos on youtube, but you still can seem to fully achieve your goals and manifest your desires.
You're Tired Of Self-Sabotaging Due To Your Limiting Beliefs...
You are certain you have limiting beliefs holding you back from creating the life you want to create, but you can't quite figure out what to do about them and how to get rid of them.
The Reality Transurfing® Book Is WAY Too Long...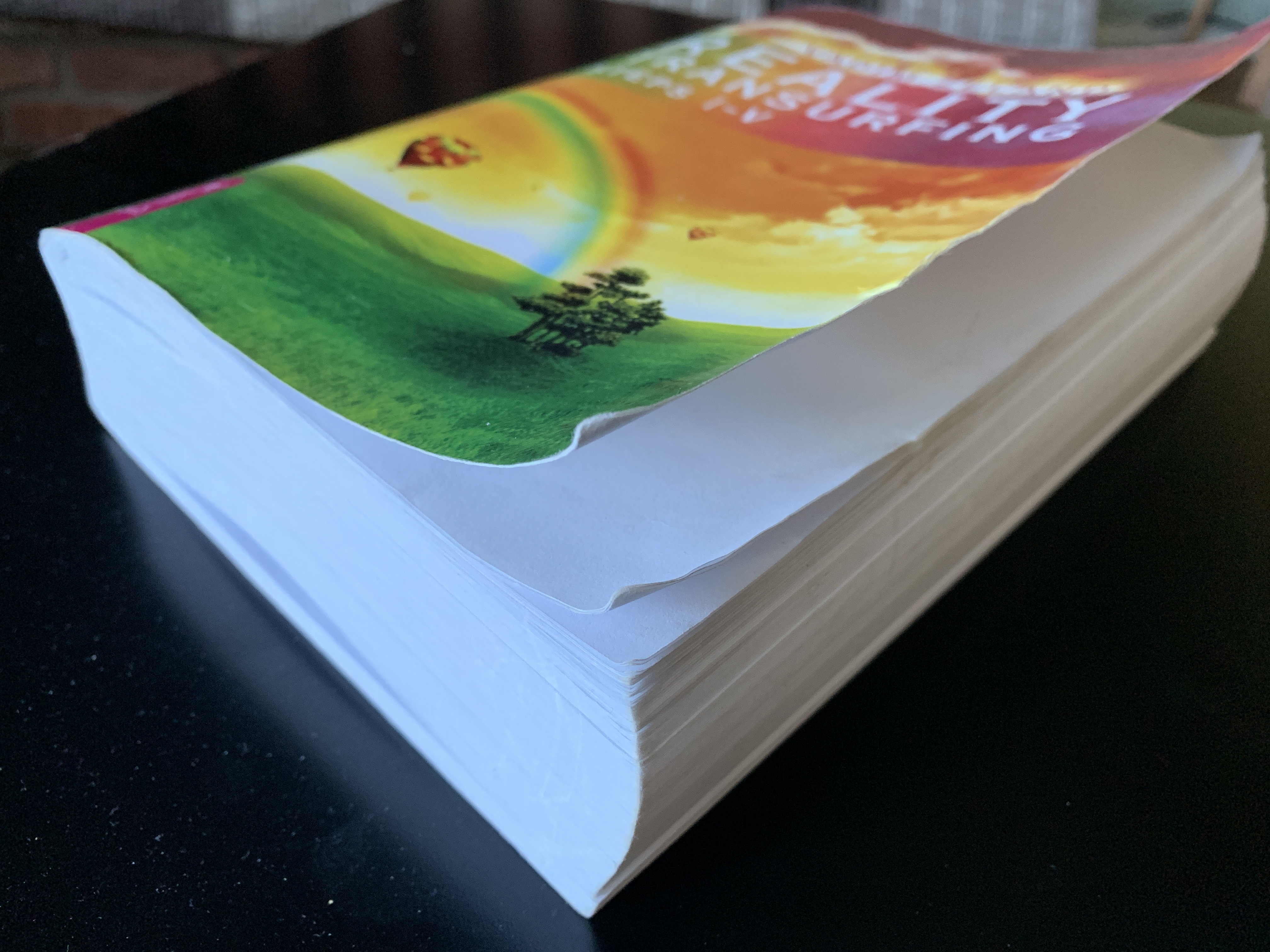 You started reading the book but it is impossible to get through the hundreds of pages of material and analyze and understand all of it.
You're Tired Of Deciphering The Complex Transurfing Concepts...
You're probably reading the Reality Transurfing® books and having a difficult time fully grasping the concepts along with Vadim Zeland's somewhat complicated writing.
You're Frustrated And Can't Figure Out The Manifestation Puzzle...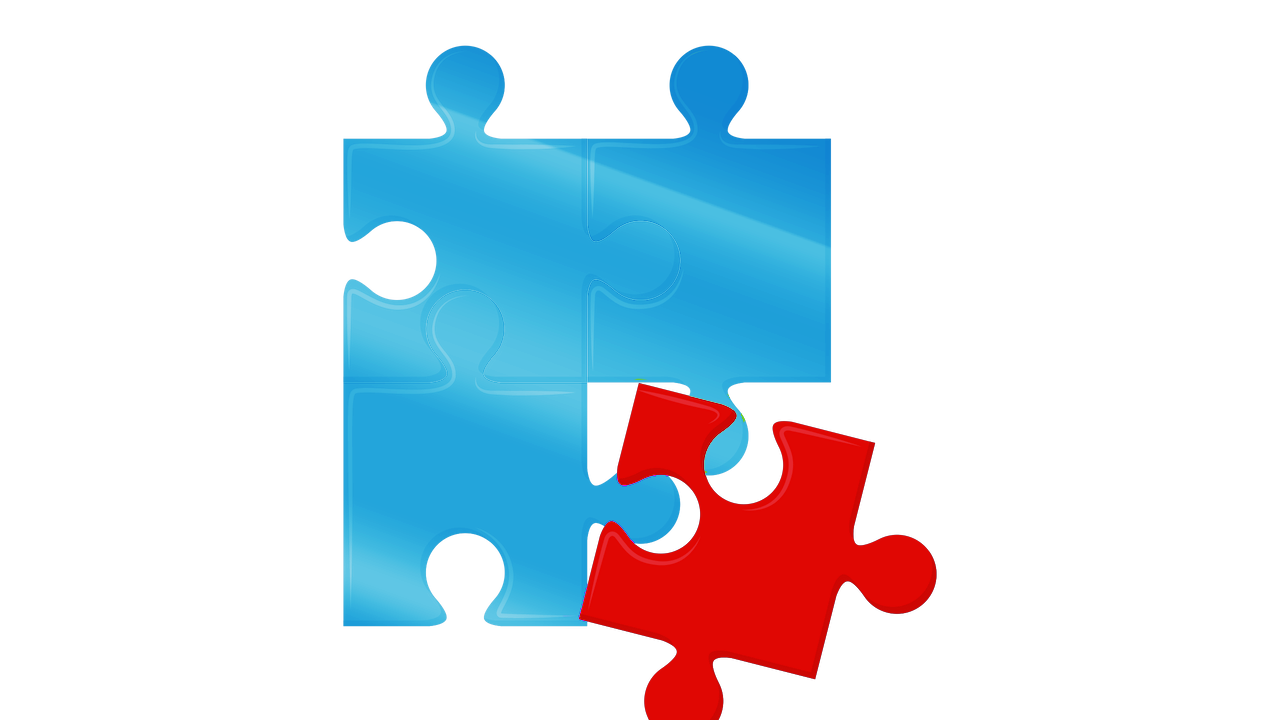 You feel that traditional law of attraction and manifestation teachings have brought you more confusion than clarity. You're struggling to put together all the pieces to the puzzle and just want clear, direct answers.
You Wish You Had Personal Guidance; A Mentor Who Could Guide You Through Your Journey...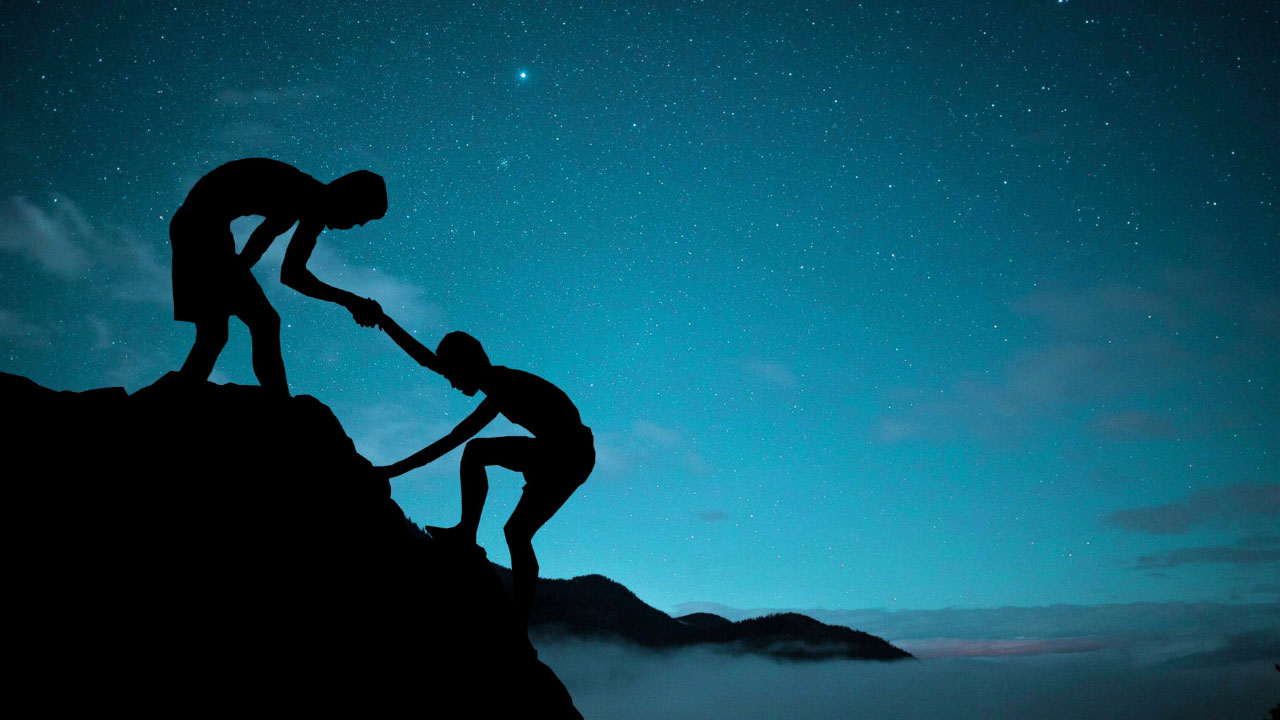 You wish you had someone to direct you along the path of least resistance; someone who could show you exactly what to do.
I remember being in a similar position…
I remember being in a state of total frustration not knowing what I was doing wrong. It was not until I came across Reality Transurfing® when I finally realized some of my MANY mistakes.
I was placing too much importance on my desires, driving them AWAY from me.
I was dwelling within my desires - Not turning them into intention, and not even knowing the difference.
I wasn't visualizing correctly. Not even close.
My heart and mind were not united towards my desire...And I didn't even know why that is so important.
I was not attuning my energy to my desire or using incredible methods for turning misfortune into fortune such as coordination of intention.
And because I didn't find myself a mentor, I put in the time and effort into understanding and applying all of the Reality Transurfing® concepts into my life.
Through Reality Transurfing® I Leaned
How to manage the amount of importance I give to my desires.
How the collective consciousness can affect my life and how to avoid its influence on my journey.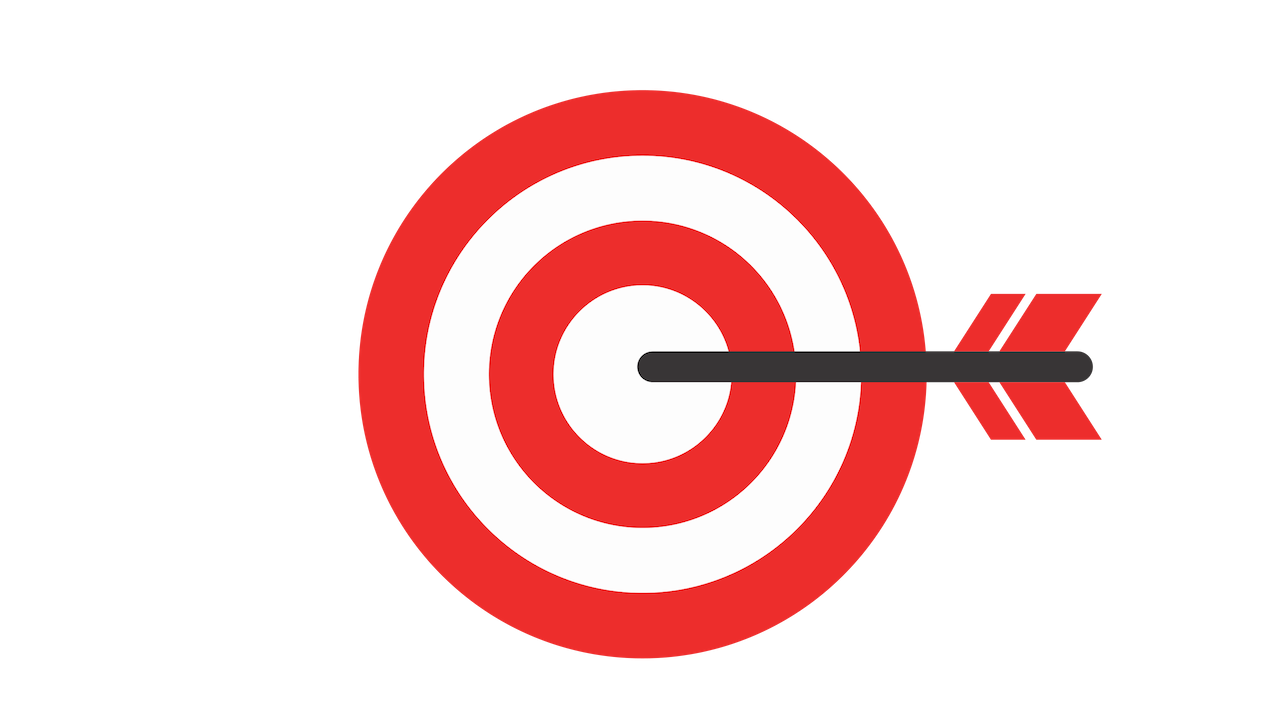 The difference between desire and intention and how to use intention to create ANYTHING in life.
How to visualize properly in a way that actually gets results.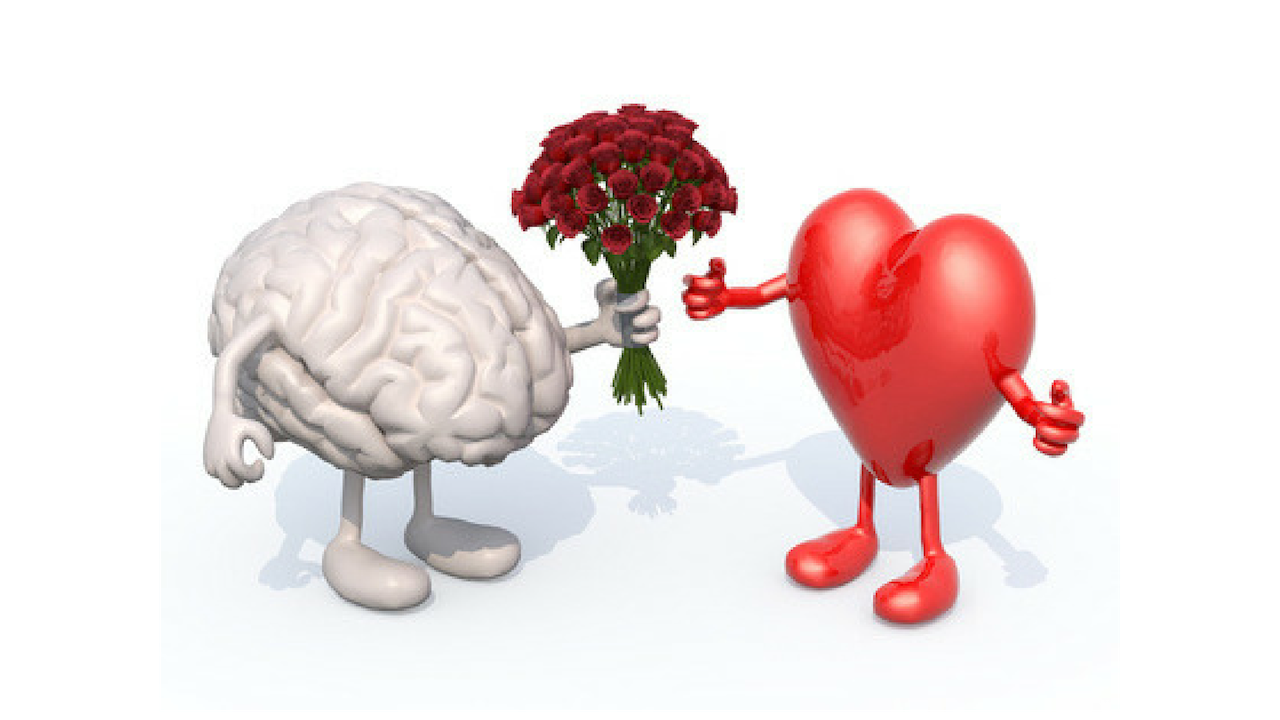 How to form unity between my heart and mind so that I could fulfill my heart's true desires.
How to find my purpose and stop serving other people's goals.
How to stop chasing other people's standards and create my own.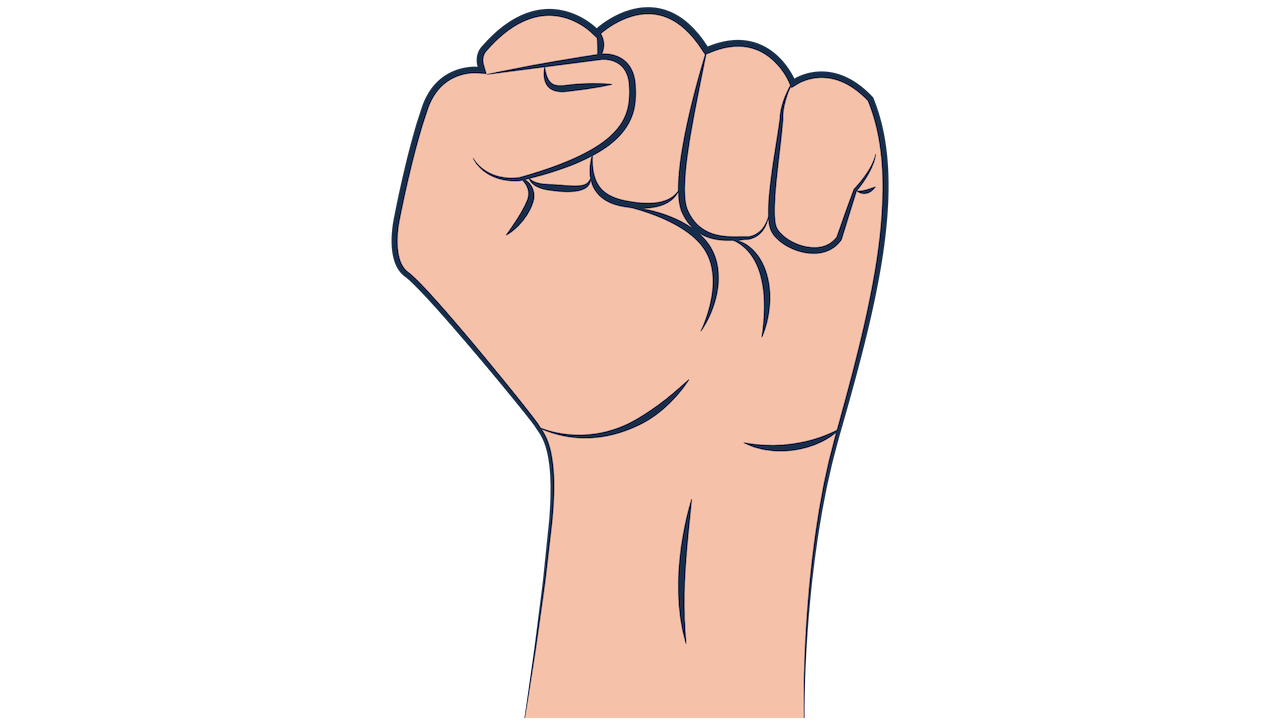 How to build unrelenting faith in my ability to achieve my goals.
How to turn doubt, fear, and even faith into KNOWLEDGE that my goal has been chosen and will manifest.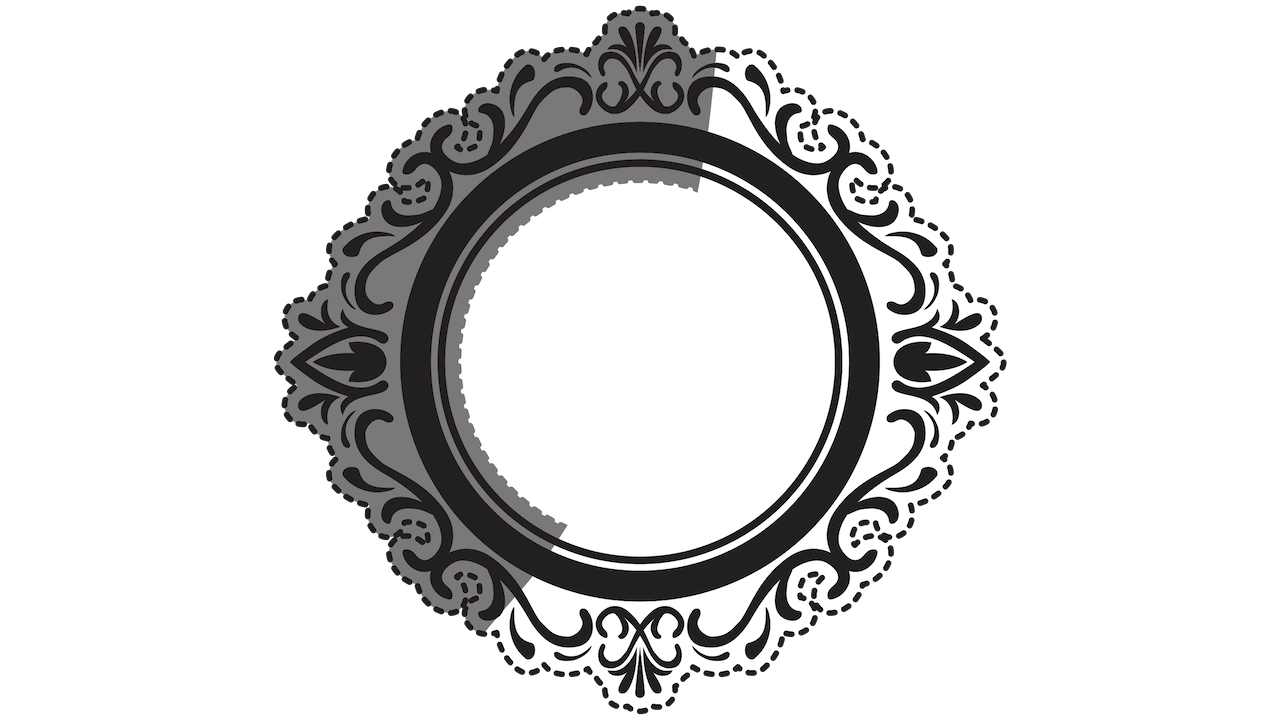 How to use the mirror reality technique and have life meet me half way.
And most importantly...Realizing at an intuitive level, that
ANYTHING IS POSSIBLE.
Please take a second to imagine a reality where…
You don't doubt your ability to achieve your goals..
You take consistent action towards your goals everyday.
You feel good habitually and view seemingly difficult tasks as easy.
You control your emotions and don't react automatically to irritating people and situations.
You feel a sense of oneness with the world and form a companionship with it where the world comes to meet you halfway on all your wishes.
People and things start coming to you rather than you always having to work hard and struggle and chase after them.
Presenting To You:
Transurfing Reality - Have The Life You Choose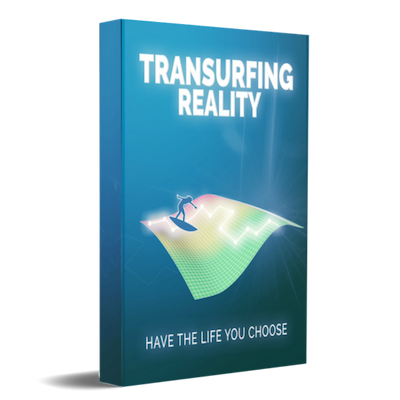 What you Get:
Visual representations of all the big Transurfing concepts explained in a simple manner.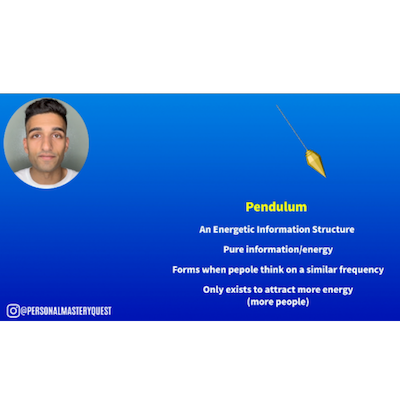 Don't have time to read the whole book and break it down yourself? No problem, you have Lawrence and I. We did the work and have compiled the concepts into easy understandable video lectures with visuals.
Full action plan to help you implement Reality Transurfing® directly into your life.
You wont just receive information. You will receive clear solutions for your problems and proper guidance on how to achieve your goals.
"I'm moving up in my vibration daily...it is bringing me closer to all my goals"
- Zoe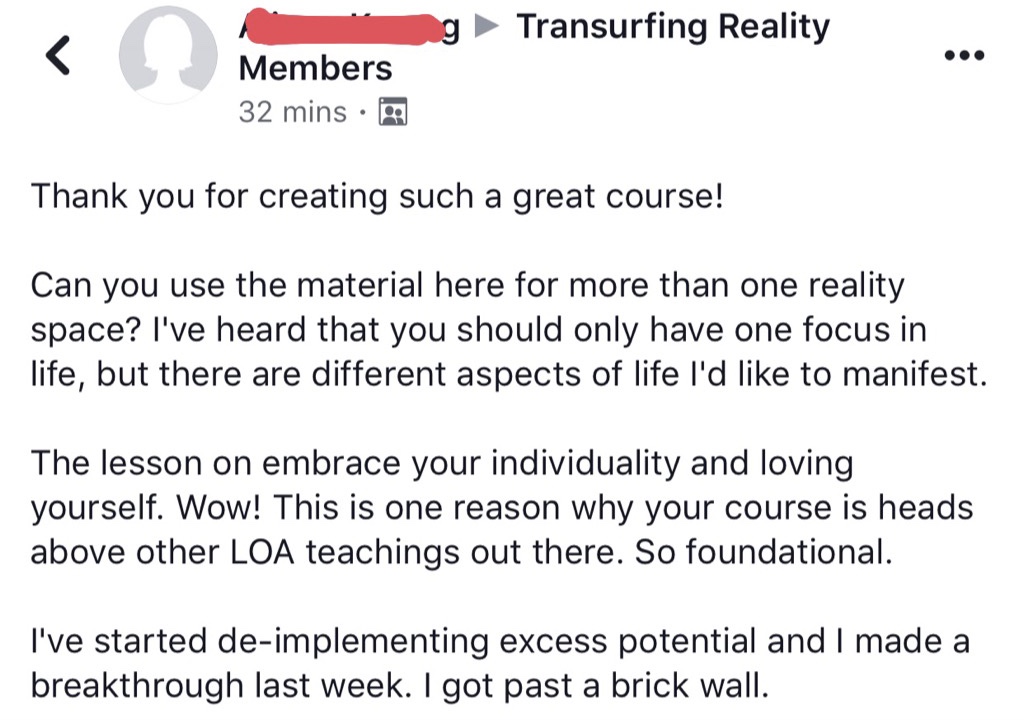 The Lovely Benefits Of Transurfing Reality...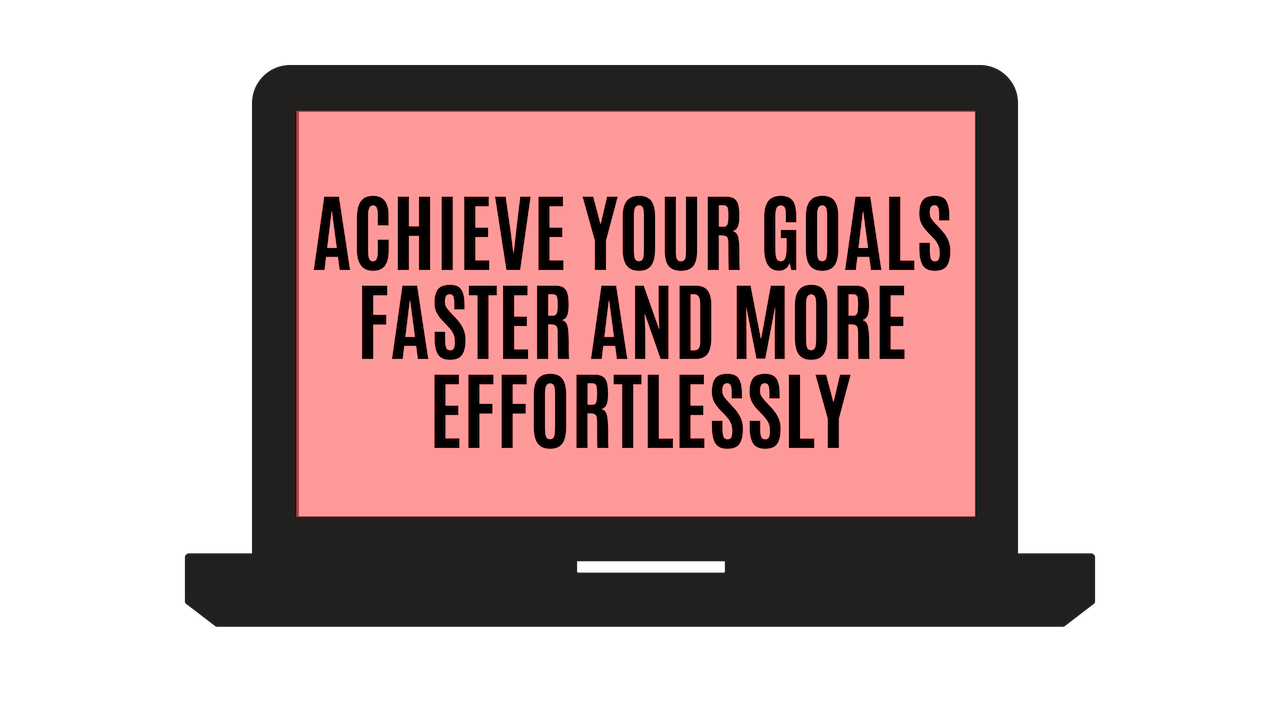 Achieve your goals faster and more effortlessly- You don't have to work as hard when you are aligned with natural law.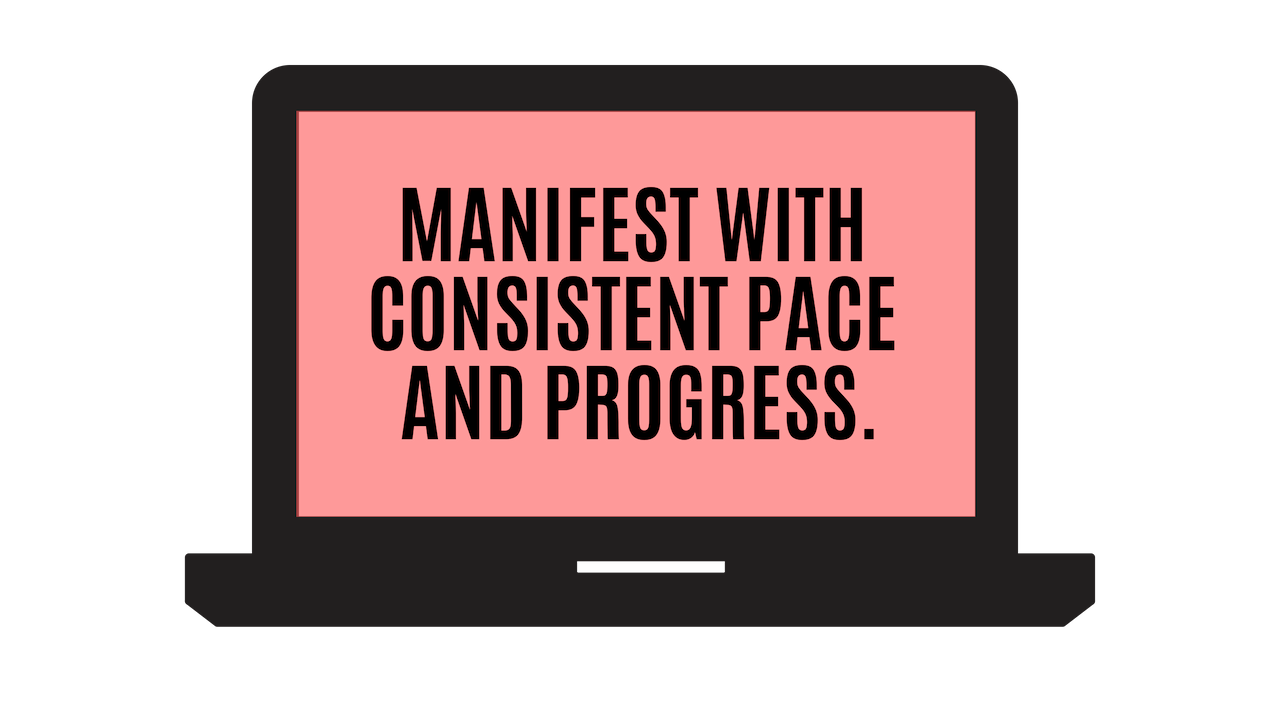 Manifest your dream self and dream reality with consistent pace and progress. Learn how to navigate setbacks and turn them into greater successes down the road.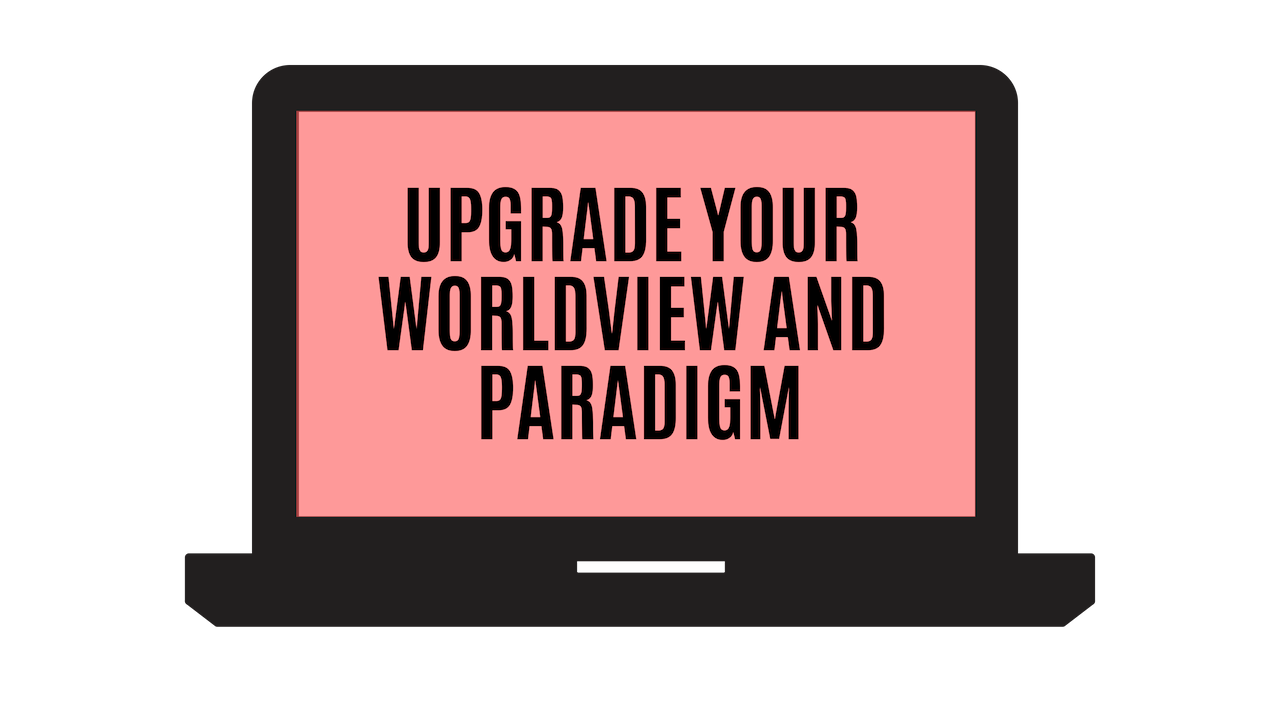 Upgrade your worldview and paradigm - See things from a much greater perspective and realize more of your natural power. Elevate your mindset to the level where you do less and accomplish more.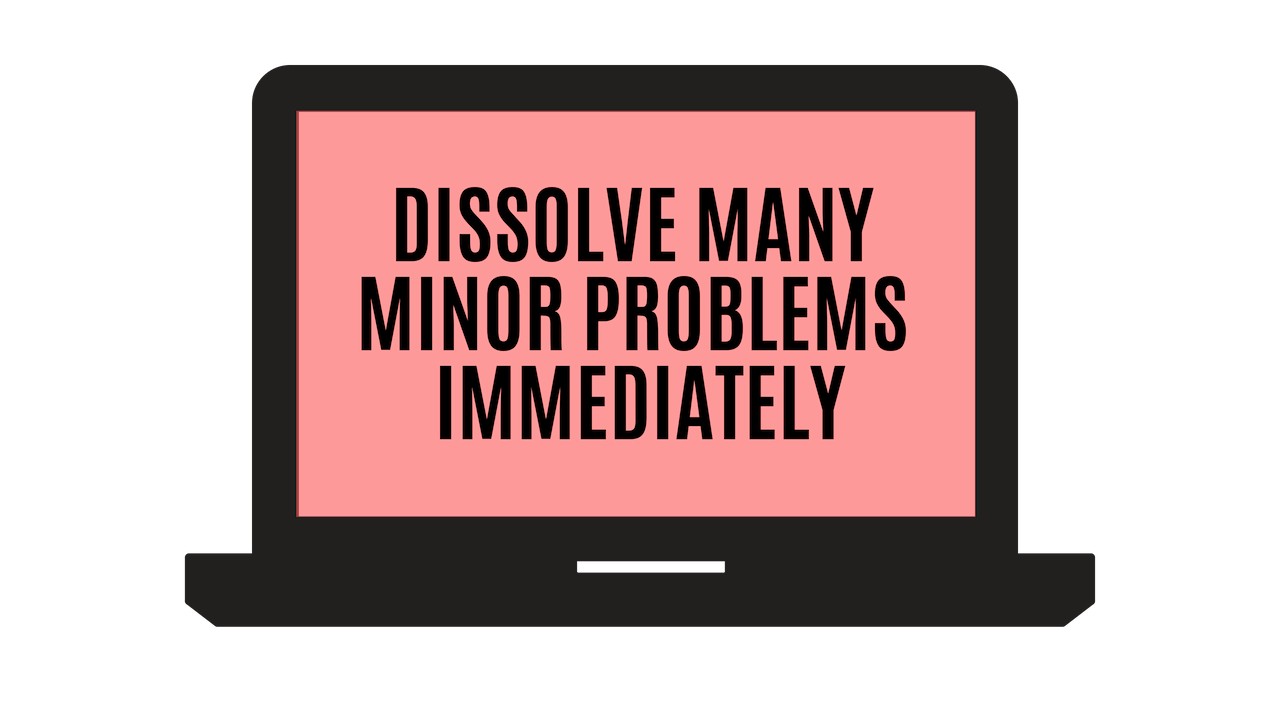 Dissolve many minor problems immediately - Learn to organize your energies in such a way that many minor obstacles and inconveniences cease to exist in your life experience.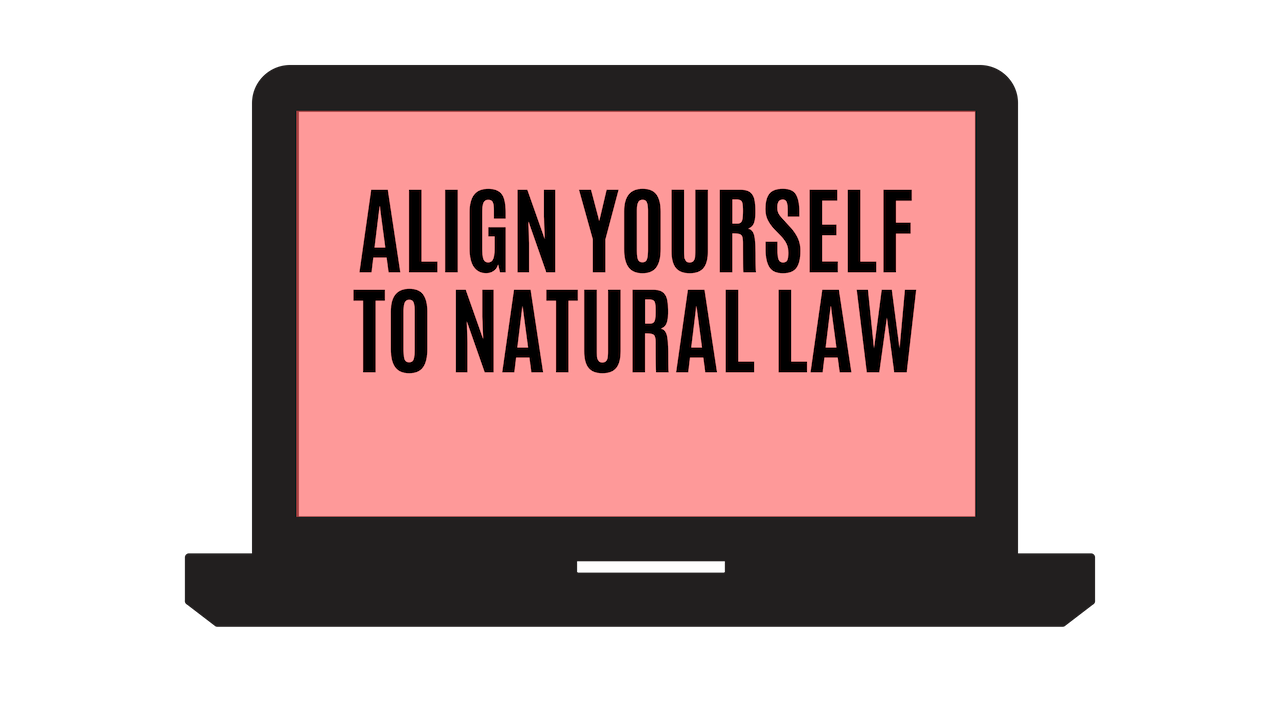 Reap the benefits of aligning your energy to natural law. Allow nature to aide you in the fulfillment of your wishes.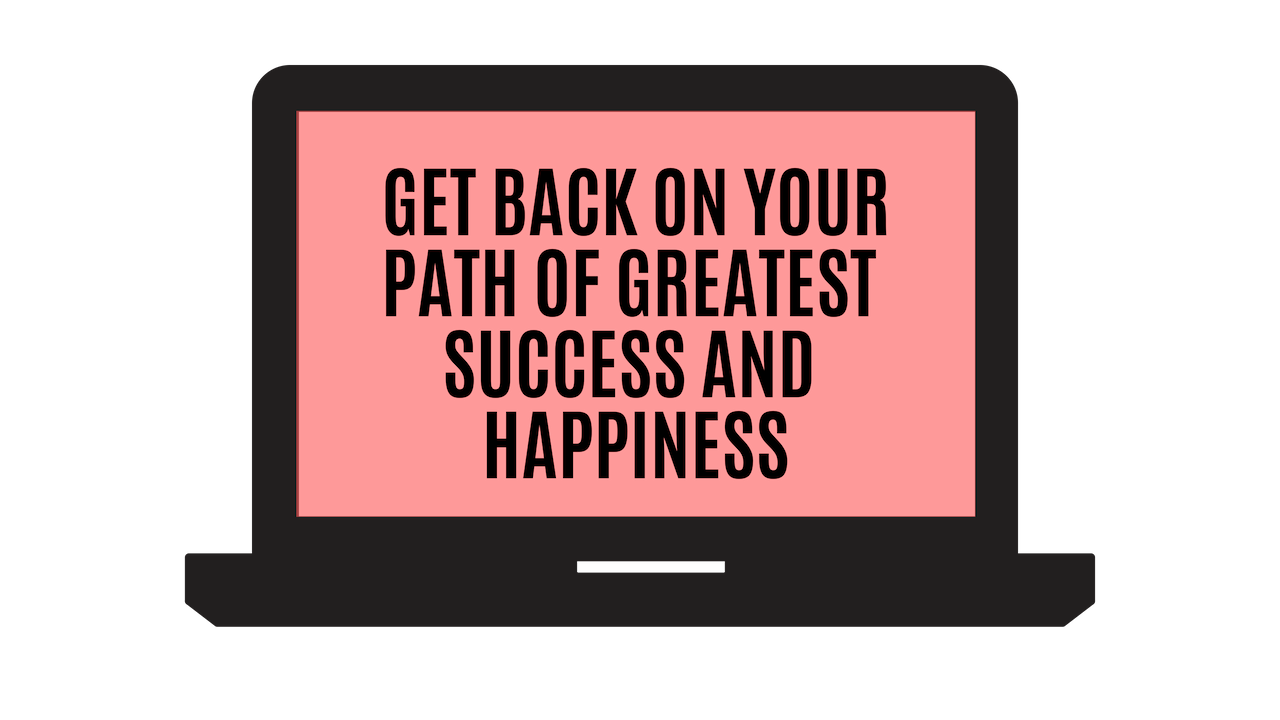 Rediscover your path of greatest success and happiness. Live the effortless life experience that is your birthright.
Here's What People Are Saying About The Course...
"The transurfing course is life changing"
-SMK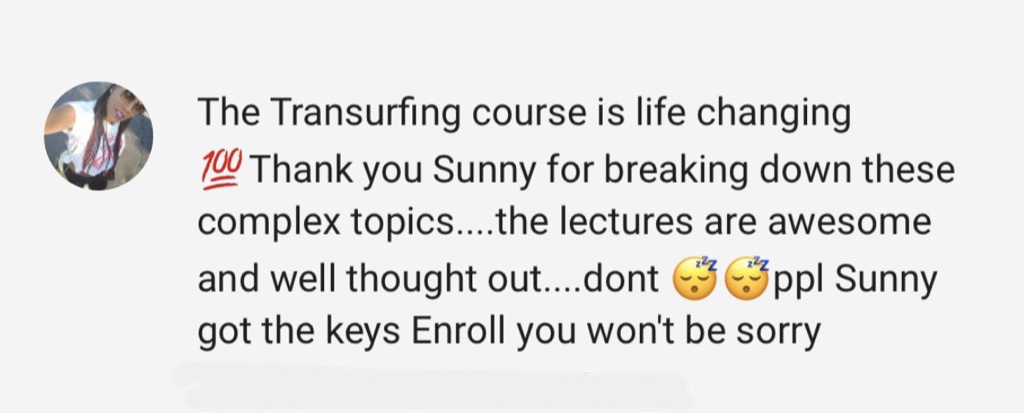 "In this course, called "Transurfing Reality: Have the Life you Choose" based on Vadim Zeland's book "Reality Transurfing®: Steps I-V", Sunny Sharma's laser-clear perspective is fully evident. Sunny has the rare ability to take what appears to be complicated concepts in the world of Reality Transurfing® and transform them so they become easier to apply.
As an educator myself, I found the way Sunny breaks the course down into modules and lectures to be very beneficial to the learner. Each lecture is also contains the script and I find that to be a helpful way to either read along or print out to review later. For those who want to change the audio speed of the lectures, there is that option too. I think it would be very useful for non-native English speakers.
Lawrence Watusi created the computer graphics component and they have been fantastic in helping me visualize the concepts. I'd never seen anything like that before. While taking this course, I've been amazed at how each of the videos can be watched over and over and the concepts just becomes clearer and clearer.

Sunny has also added a unique component within each module which is a page of action items. Not only do these action items keep us on track but they also actively involve us with the material which helps it be better retained.
As questions come up, I've found the private Facebook group to be very helpful too. Sunny and Lawrence respond quickly and with thorough assistance. The other participants in the group have been insightful too and I feel like we're all helping each other along on this journey.
For anyone interested in Reality Transurfing® but feeling daunted by the book of over 765 pages (like I was!) this course is a fantastic way to start applying these concepts and steps immediately. The sense of ease and confidence I feel now as I practice these concepts has certainly been life-changing. My life has definitely been changed by taking this course and I look forward to what Personal Mastery Quest offers next!"
-Jennifer F.
"My life is changing because of this course"
-F.H.

Course Curriculum
Course Introduction
Available in days
days after you enroll
Alternatives Model
Available in days
days after you enroll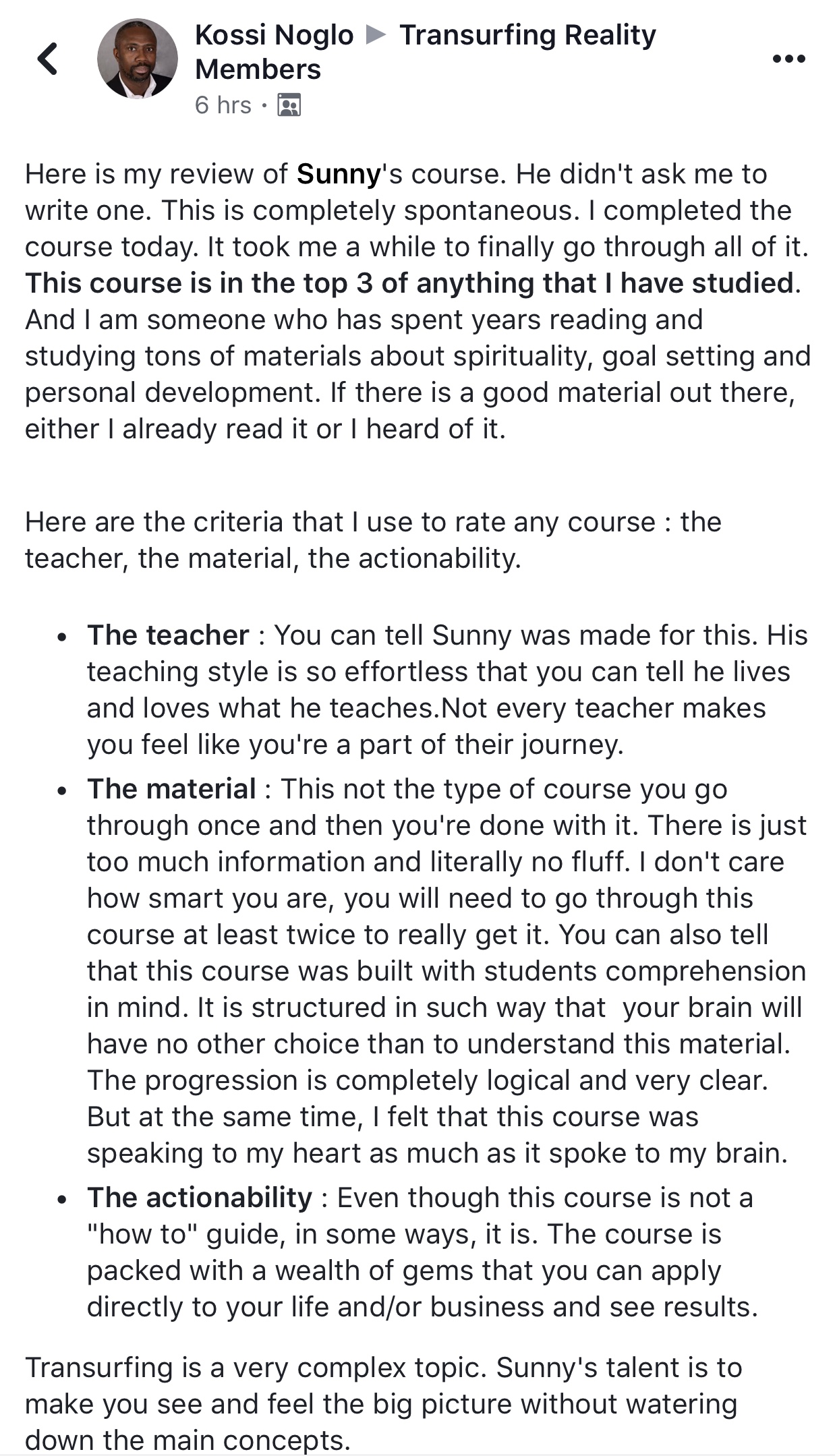 Are You Ready To Step Into A Brand New Reality?